How many people in the United States have speech and language disorders?
According to the National Institute on Deafness and Other Communication Disorders (NIDCD):
Between 6 and 8 million Americans have a language impairment.
The prevalence of speech sound disorders in young American children is 8 to 9 percent.
About one million Americans have aphasia.
About 3 million Americans stutter.
Approximately 7.5 million people in the United States have a voice disorder.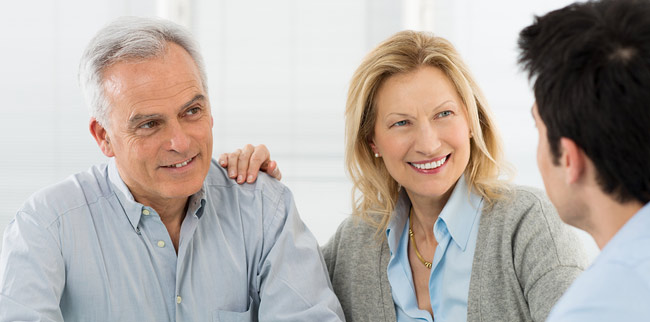 What are speech and language disorders?
Speech and language disorders affect one's ability to speak, understand, read, and write. These disorders have a variety of causes and may range from a single phoneme speech sound error to a total loss of the ability to understand or use speech and language to communicate effectively.
What is the difference between Speech and Language?
Children who have trouble understanding what others say (receptive language) or difficulty sharing their thoughts (expressive language) may have a language disorder. Specific language impairment (SLI) is a language disorder that results in a delay of the mastery of language skills. Some children with SLI may not begin to talk until their third or fourth year.
Children who have trouble producing speech sounds correctly, who use an atypical vocal pitch or quality, or who hesitate or stutter when talking may have a speech disorder. Apraxia of Speech is a motor speech disorder that makes it difficult to put sounds and syllables together in the correct order to form words.
How do I know if my preschooler has a speech or language problem?
Preschoolers often have problems with pronunciation and difficulties putting sentences together. Consonant blends, where two consonants are right next to each other, are typically difficult for them. 3-year-olds often mix up multi-syllabic words or reduce them to shorter words. All of these mispronunciations are common up until age 6. Just be sure your preschooler's speech is improving over time. By age 3, most of what your child says should be pretty understandable. However, if your child isn't talking or is talking very little, you should act more quickly. Rule out a hearing problem first.
What should I do if my child's speech or language appears to be delayed?
Talk to your child's doctor if you have any concerns. Their doctor may refer you to a speech-language pathologist, who is a health professional trained to evaluate and treat people with speech and/or language disorders. The speech-language pathologist will discuss your child's communication and general development with you to determine risk-factors and to hear about your specific observations. He or she will also use diagnostic assessments to evaluate your child.
What do Speech Language Pathologists do?
The role of a Speech Language Pathologist is to evaluate, diagnose and treat children and adults with the following communication disorders:
Aphasia
Articulation and Phonological Delay or Disorder
Augmentative/Alternative Communication
Autism Spectrum Disorders
Cognitive Communication Disorders
Developmental Delay or Disability
Executive Functioning Disorders
Fluency Disorders
Language Impairment
Motor Speech Disorders
Pragmatics or Social Communication Disorders
Literacy
Swallowing Disorders
Traumatic Brain Injury
Voice and Resonance Disorders
How do Speech Language Pathologists help individuals with speech and language disorders?
Speech-language Pathologists select intervention approaches in order to:
Help individuals with articulation disorders to learn how to say speech sounds correctly
Assist individuals with voice disorders to develop proper control of the vocal and respiratory systems for correct voice production
Assist individuals who stutter to increase their fluency
Help children with language disorders to improve language comprehension and production
Assist individuals with aphasia to improve comprehension of speech and reading and production of spoken and written language
Assist individuals with severe communication disorders with the use of augmentative and alternative communication systems, including speech-generating devices
Help individuals with speech and language disorders and their communication partners understand the disorders to achieve more effective communication
Speech Language Pathologists work in a variety of settings:
Early Intervention Agencies
Public and Private Schools
Private Practices
Higher Education Programs
Hospitals
Rehabilitation Facilities
Home Health Agencies
SLPs work with all age groups:
Early Intervention: Birth – 3 years old
Preschool: 3 – 4 years old
School-Aged: 5 – 21 years old
Adult: 21+
Specialty Areas for SLPs:
Through the American Speech-Language-Hearing Association (ASHA), SLPs can join one, or more, of the following areas, called Special Interest Groups (SIGs):
SIG 1: Language Learning and Education
SIG 2: Neurophysiology and Neurogenic Speech and Language Disorders
SIG 3: Voice and Voice Disorders
SIG 4: Fluency and Fluency Disorders
SIG 5: Speech Science and Orofacial Disorders
SIG 6: Hearing and Hearing Disorders: Research and Diagnostics
SIG 7: Aural Rehabilitation and Its Instrumentation
SIG 8: Public Health Issues Related to Hearing and Balance
SIG 9: Hearing and hearing Disorders in Childhood
SIG 10: Issues in Higher Education
SIG 11: Administration and Supervision
SIG 12: Augmentative and Alternative Communication
SIG 13: Swallowing and Swallowing Disorders (Dysphagia)
SIG 14: Communication Disorders and Sciences in Culturally and Linguistically Diverse (CLD) Populations
SIG 15: Gerontology
SIG 16: School-Based Issues
SIG 17: GLobal Issues in Communication Sciences and Related Disorders.
SIG 18: Telepractice
For more information regarding Speech-Language Pathology, contact us at nhslha@gmail.com