Find out more about NHSLHA's governing document:
NHSLHA Constitution
Administrative Assistant
Erin Fortier is the Administrative Assistant to the New Hampshire Speech, Language, Hearing Association, Inc.  Erin is a self-motivated and organized professional with over 9 years experience providing thorough and skillful support to NHSLHA.  Originally from Long Island, New York, Erin graduated from Keene State College in 2000 with a Bachelor of Arts degree in Communication.  Following graduation Erin worked for the New Hampshire Retirement System as an Account Administrator before she and her husband started their family.
Erin is a Mom to three amazing kids.  In her spare time she enjoys all the extracurricular activities her children take part in such as soccer, field hockey, lacrosse and gymnastics.  She is a true "Soccer Mom" and wouldn't trade it for the world!  Erin also enjoys hiking, cooking and photography.  She currently resides in Loudon, NH with her husband and their children.
President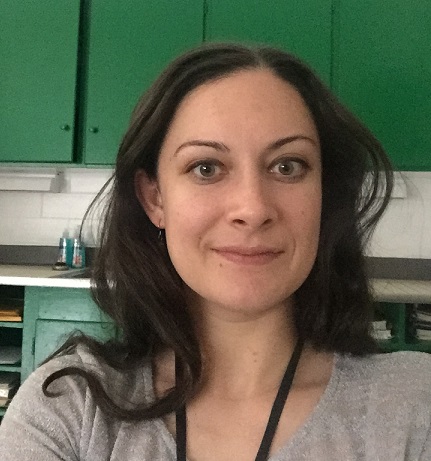 Melissa S. Mercer, M.S., CCC-SLP
Melissa is a speech language pathologist who currently works with pediatric and adult populations for Southern New Hampshire Health Systems. As both an inpatient and outpatient clinician, she is able to continue her skill development, while refining skills previously established during her nine years in the public school system of New Hampshire.
Melissa earned her BS in Communication Sciences and Disorders at the University of New Hampshire. Following graduation, Melissa worked for seven years as a certified speech language assistant under the mentorship of Carolyn Garretson, EdD, CCC-SLP. This enabled her to work in the field through her Speech Language Pathology MS program. Melissa completed her graduate coursework with Nova Southeastern University, where she met two of her closest friends and the basis for her professional support structure. It was at Nova and through her work with Carolyn, that Melissa's affinity for advocacy developed.
Melissa enjoys the flexibility and diversity of the field of speech language pathology. She has worked as a CSLA and SLP, in schools, private practice and medical settings and with patients across the life span. Each day at work is a new and exciting opportunity to collaborate and educate, draw inferences and deductions and apply skills and knowledge in novel ways. Her passions are general practice and advocacy, though there are special places in her heart for clinical interventions related to executive functioning, vocal cord dysfunction, Modified Barium Swallow (MBS) studies, receptive language, apraxia and PECS.
Immediate Past President

Annie Doyle, M.A., CCC-SLP
Annie Doyle is a speech-language pathologist employed at Plymouth Elementary School (PES) in NH. She received her B.A. from William Paterson University in 1983 and M.A. from Montclair State University in 1986. Annie holds a certification of clinical competence with the American Speech and Hearing Association (ASHA) as well as licensure from the state of New Hampshire. After a fifteen-year career in part-time private practice and full-time school employment in NJ, Annie and her family relocated to beautiful NH. Annie consulted to both private and public schools in NH prior to her employment at PES in 2005. In 2013-2014, Annie participated in ASHA's Leadership Development Program: Leadership in Schools (LDP) where she participated in activities that allowed her to expand and refine the skills necessary to becoming a leader in our state association. Through the Leadership Development Program, Annie also developed valuable lifelong personal and professional connections. In addition to her work at PES, Annie is active with the NH Speech, Language, Hearing Association and has served as the President and Vice-President for Public Relations. Annie is currently serving as the Immediate Past President of NHSLHA. She is the author of the blog Doyle Speech Works and digital speech-language materials. Annie has been published in ASHAsphere and was the winner of Activity Tailor's best new blog of 2015. She is a collaborator with the Frenzied SLPs, an online blogging and Teacher Pay Teacher endeavor. She currently resides in Plymouth, NH with her husband Jim, daughter Nora, and son Mack. When not doing speech therapy Annie enjoys running, crafts, reading, and baking. She can be contacted via doylespeechworks.blogspot.com.
Vice President of Governmental Relations and Public Policy & ASHA Speech Language Pathology Advisory Council Member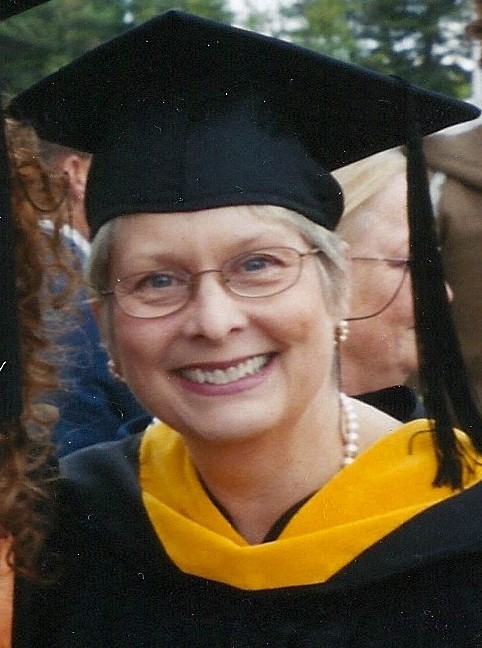 Vicki Chesterley, M.S., CCC-SLP
Victoria Chesterley, MS, CCC-SLP, recently retired from the Speech-Language Pathology Assistant Program at Nashua Community College, in Nashua, NH, but continues to teach as an adjunct professor. As the Program Director, she assisted in the process of establishing NH state certification for speech-language assistants and testified before the NH Board of Speech-Language Pathology Examiners to maintain the educational standards required for certification of speech-language assistants by the state.
Prior to directing the SLPA Program, she taught English as a Second Language on the college level, provided speech-language evaluation and therapy services for preschool, elementary, middle school and high school students as well as adult rehabilitation patients.
Vicki served as President and Treasurer of the New Hampshire Speech-Language-Hearing Association from 2011-2013 then continued as Treasurer until 2014. She is currently the ASHA Speech-Language Pathology Advisory Council Member for New Hampshire, representing the interests of SLPs in NH to the national organization.
Vicki earned her bachelor's degree in Linguistics from Brown University and her master's degree in Speech-Language Pathology from Boston University. She also attended Notre Dame College in Manchester, NH, for coursework in Teaching English as a Second Language.
Vicki grew up in Nashua and still resides there, working in her garden, reading, and making jewelry.
Vice President of Professional Development
vacant
Vice President of Public Relations: Publications
Lindsey Mower, MS, CCC-SLP
Vice President of Public Relations: Outreach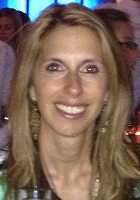 Keri Vasquez Miloro, MS, CAGS, CCC-SLP, BCS-S
Keri Vasquez Miloro, MS, CAGS, CCC-SLP, BCS-S, has over 16 years of experience working with adults in acute and sub-acute facilities specializing in the treatment and management of dysphagia. She recently earned the Certificate of Advanced Graduate Study from Boston University where she was mentored by Dr. Susan Langmore. During her education at BU, Keri has taught dysphagia courses and is currently a guest lecturer at Boston University's Sargent College for SLP graduate-level students. She has completed an internship at Boston Medical Center's Outpatient Otolaryngology clinic where she attained proficiency in Fiberoptic Endoscopic Evaluation of Swallowing (FEES). Furthermore, Keri gained clinical experience with a focus on head neck cancer at Boston Medical Center.
Keri is currently the only board certified specialist in swallowing and swallowing disorders (BCS-S) in New Hampshire. She is a recipient of 7 awards for continuing education recognized by American Speech and Hearing Association and was recently awarded with the academic rank of Adjunct Clinical Instructor from Boston University. Keri has been actively involved in research with areas of interest in dysphagia rehabilitation, head neck cancer and aspiration/oral care. She has several publications in peer-reviewed scientific journals. Keri has presented at numerous conferences including the Dysphagia Research Society's annual conference and American Speech and Hearing Association's convention.
Her passion is mentoring students and clinical fellows and is a mentor for ASHA's Student to Empowering Professional (S.T.E.P.). Keri is serving on the executive board for the New Hampshire Speech, Language and Hearing Association as the medical SLP advisor and Vice President of Public Relations – Outreach. Keri currently works per diem through Northeast Rehabilitation Hospital inpatient and homecare, Genesis Rehabilitation Services and Parkland Medical Center inpatient and outpatient.
Vice President of Public Relations: Social Media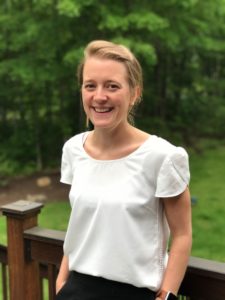 Meagan Morgan, MS, CCC-SLP
Meagan Morgan, MS, CCC-SLP has been working as a speech-language pathologist for over 10 years. She completed her bachelor's degree in communication sciences at the University of New Hampshire and her master's degree in the bilingual program at Arizona State University. She worked as a bilingual (Spanish speaking) speech-language pathologist with preschool through high school aged students in the public schools in Scottsdale, Arizona for three years. She then moved to Austin, Texas where she worked with both adults and children in a variety of settings including early intervention, home health care, private practice clinics, and contracting with both public and charter schools. She moved back to New Hampshire in 2012 and worked for Pelham School District in the preschool setting. She currently works in the Timberlane Regional School District at Sandown North Elementary School. She is serving on the NHSLHA board as the Vice President of Public Relations – Social Media.
Meagan's interests include working with culturally and linguistically diverse populations, literacy-based interventions, and supervision. She resides in Sandown with her husband and two young children.
Treasurer

Jon Clancy, M.S., CCC-SLP
Jon Clancy, M.S., CCC-SLP has been a speech-language pathologist for 18 years. He serves on the NHSLHA Executive Board as Treasurer. Jon is presently employed by the Concord School District and the Concord Regional Visiting Nurse Association. Past employers include the Hopkinton School District, Easter Seals, Healthsouth Rehabilitation Hospital, and the Hillsboro-Deering School District. He has a particular interest in working with adolescents with language disorders.
SLP Advisor: Private Practice & ASHA CEU Coordinator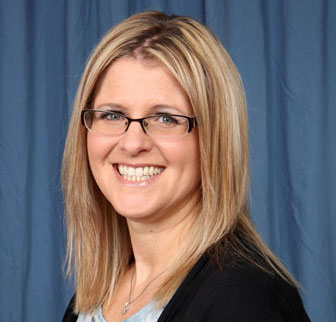 Lisa Minahan, MS, CCC-SLP
Owner and operator of Premier Speech Therapy, LLC established in 2006. Lisa holds a Bachelor of Science degree in Rehabilitation Services from Springfield College, MA in 1994 and a Master of Science degree in Communication Sciences and Disorders from Nova Southeastern University, FL in 2000. She also holds a Certificate of Clinical Competency from the American Speech-Language Hearing Association and is licensed both in New Hampshire and Massachusetts.
Her speech and language experience includes many years of working in outpatient rehabilitation hospitals, school systems, and long term care facilities which led to the creation of her private practice.  Lisa has experience in working with clients from birth through adulthood, and has had continuing education training in multiple areas including Talk Tools, Dysphagia, and the SOS Feeding Program, various Play programs, Voice Therapy techniques, and is PROMPT trained.
Lisa believes in family centered intervention. Family members have the most involvement with our patients, and what they tell us is extremely valuable. Information gathered will impact therapy planning, goals addressed, and will help to facilitate vital carryover of learned skills to other environments. Her goal is to collaborate with the primary care or referring physician, as well as school teachers (if applicable) and other professionals in order to establish a comprehensive team therapy approach for an increased rate of success.
Audiology Advisor & ASHA Audiology Advisory Council Member
Bernadette Quinn, M.S., CCC-A
Bernadette is an audiologist employed by Dartmouth Hitchcock in Keene for 31 years. She is ASHA certified. She has never had another job in audiology. She received her bachelor's in Communication Disorders from Worcester State College in 1983 and her master's at Syracuse University in 1985. She was lucky to also complete a research post grad externship at the University of Iowa. She loves being an audiologist. She works with all ages, but prefers to work with adults; especially the elderly. They have so much to say and teach! Working along side ENTs has also given her a lot of diagnostic experience.
She serves on the board as the audiology representative here in NH . She also is the Audiology Advisor from NH to ASHA's Advisory board. Both have been a great experiences for her.
SLP Advisor: Medical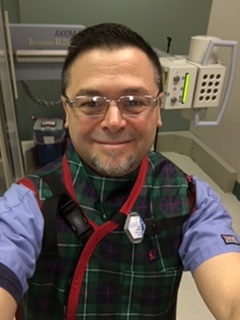 Dave Williams, MS, CCC-SLP
Dave Williams, MS, CCC-SLP is a speech language pathologist with over 29 years of experience working with clients of all ages, in a wide variety of both clinical and educational settings. He earned his Bachelor of Science in Communication Disorders from Worcester State University in 1988 and then received his Master of Science in Speech Language Pathology in 1991, also from WSU. For the past 7 years, Dave has been employed by Southern New Hampshire Health Systems as an inpatient speech language pathologist. In this setting, his duties include clinical assessment and treatment of individuals with deficits in communication, cognition, and swallowing. Dave performs both inpatient and outpatient Modified Barium Swallow (MBS) studies, cognitive-linguistic evaluations, and speech/language assessments.
Dave has experience working in outpatient and inpatient clinics, schools, skilled nursing facilities, hospitals, and a mobile imaging company. He has served as a Clinical Supervisor, Clinical Director, Clinical Manager, as well as a school Principal for a collaborative, special needs program. While he considers providing therapy to these populations incredibly rewarding, his true clinical interest lies in diagnostics and identification of the underlying etiologies of disordered systems. With that being said, Dave has completed close to 4,000 MBS studies and is committed to passing along what he knows and learns to his colleagues in the field. Dave and the Inpatient Speech Language Pathology Department at SNHHS are currently involved in the design, implementation and interpretation of an efficacy-study investigating the effects of speech intervention for individuals who have been diagnosed with Vocal Cord Dysfunction (VCD).
When not practicing speech language pathology, Dave's interests include family, making people laugh, music, hiking, fishing, gardening, and sports.
SLP Advisor: Schools
Tia Barton, MS, SLS
University Advisor
Amy Plante, MS, CCC-SLP
Secretary & Speech-Language Assistant Advisor

Sophie Merrill, SLA-C
Sophie Merrill taught as a classroom teacher at the Florence Rideout Elementary School for 23 years.  As a sixth-grade classroom teacher she pioneered a Literature based reading program, co-directed a drama club and coached the track team for grades 4-6. She served as a mentor for new teachers, and took part in the NH leadership program.
In 1998 Merrill was chosen to travel to Japan with the Fullbright Teachers' Program. In Tokyo and Okinawa, she visited many schools and businesses, experiencing the different cultures of Japan.
After retiring in 2008, Merrill worked under the guidance of Carolyn Garretson, EdD, CCC-SLP, serving students in all grades in SAU 63.  In 2012 she graduated with honors from the Nashua Community College Speech Language Pathology Assistant Program.  She has worked at the Hollis Primary School, as a certified speech-language assistant, in Hollis, NH for the past 7 years.
Graduate Student Advisor

Mary Carbonneau
Mary Carbonneau, MS, is graduate student in the Speech-Language Pathology program at Worcester State University, and expects to graduate in December 2017. Mary became fascinated with the field of speech-language pathology while working as a pre-school paraprofessional in the Nashua School District. She earned her prerequisite requirements for WSU's graduate program through Nashua Community College's SLPA program and undergraduate classes at WSU. Before changing careers, Mary spent 20 years in marketing communications working in municipal, high-tech, healthcare, and higher education sectors. She earned her Master's of Science in Public Relations from Boston University.
Undergraduate Student Advisor
vacant
ASHA State Advocate for Reimbursement (STAR) Representative
vacant
ASHA State Education Advocacy Leader (SEAL) Representative
vacant
ASHA State Advocate for Medicare Policy (StAMP) Representative
vacant